3D Egg Cookie Cutter Set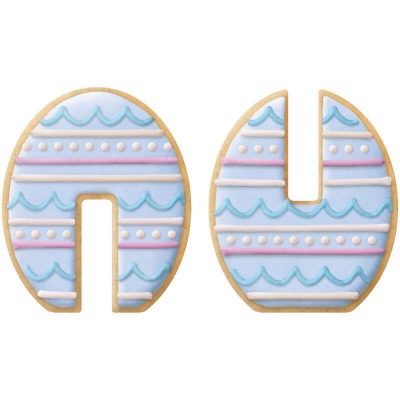 Wilton
3D Egg Cookie Cutter Set
Product Code: 2308-0-0264
$3.19
Description
Use this 3-D Easter Egg Cookie Cutter Set (2-Piece) to celebrate with your friends and family. As this Easter egg can stand up on its own.

Dimensions:
4 x 3.3 in.

Note:
There is a roll-out cookie recipe included.

2 cookie cutters.

Be sure to wash in warm soapy water; rinse and dry throughly.
Reviews
Customer Reviews
This product has not yet been reviewed.