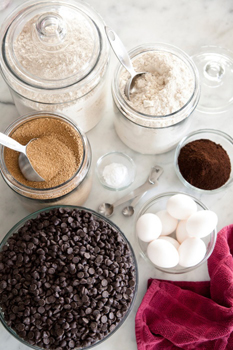 Baking Essentials - Make Perfect Cakes Everytime!
In this class you will learn baking with an understanding of ingredients, measuring and mixing methods, various oven temperatures and baking times. Solve all your baking problems and lots of tips and tricks to save you time, and make baking more enjoyable! Sign-up for both Extraordinary Cheesecakes and Baking Essentials and save $10.00! (Please note: the $10.00 discount will not show up on your online receipt, but we will deduct when we process your transaction at the store).
$30.00 Tuition - No supplies required as this class is a lecture/demonstration.
Sign-up for Baking Essentials and Extraordinary Cheesecakes and Save $10!