Celebakes Small Luster Dust Pump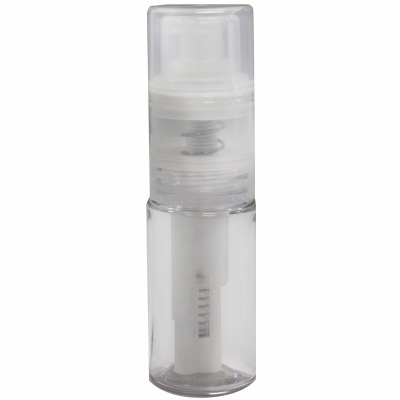 Celebakes
Celebakes Small Luster Dust Pump
Product Code: 7500-332349
$5.79
Description
Use Celebakes 3 1/2 Small Dust Pump to add a touch of color or glitter to your sweet treats with the Celebakes small dust piump. Simply add edible luster or petal dust into the body of the pump, then press to evenly distribute colored dust or glitter to your treat.

Dimensions:
1 inch diameter x 3 1/2 inch height.

Instructions:
Hold the pump up close for concentrated coverage, or farther away for lighter coverage.

Note:
Can also use this small dust pump with Techno Glitter.
Food Grade Plastic
This pump hold approximately 6 grams.
Store in a dry place with the cap on.
Clean with compressed air.
Made in China.
Reviews
Customer Reviews
This product has not yet been reviewed.