Ceramic Fondue Set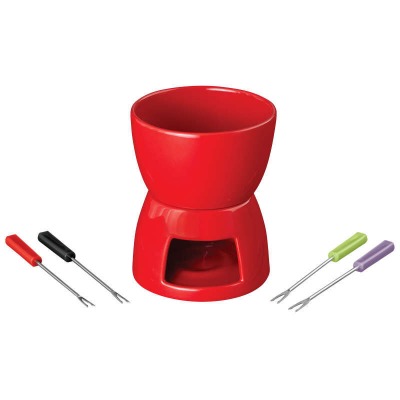 Wilton
Ceramic Fondue Set
Product Code: 570-6009
$16.99
Description
Use this Mini Fondue Set with Tea Light Pot and Dipping Forks to enjoy your favorite foods with chcolate. As this mini fondue set is perfect to celebrate many occasions. You can enjoy dipping strawberries, marshmallows, preztels, cookies, and other bite size treats. This set is perfect for two peope or more and includes four dipping forks.

Note:
This fondue pot is easy to clean and the forks are dishwasher safe. However to make the forks last longer hand wash them.
Reviews
Customer Reviews
This product has not yet been reviewed.