Gold Lace Cream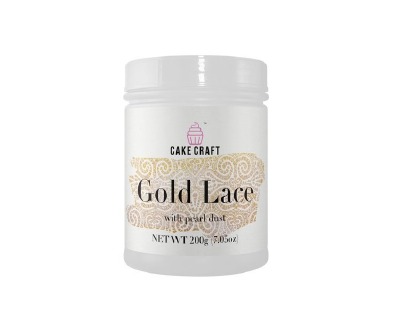 Cake Craft
Gold Lace Cream
Product Code: LC200-001
$16.99
Description
Product Instructions:
Mix thoroughly using a wire whisk or spoon until the product looks perfectly smooth.
Pour the product into the mold and let it penetrate deeply with the help of a spatula.
Dry it in the oven at 170 - 200℉ (76-93℃) for 20 minutes. Add another layer of the product to the mold and dry it for another 20 minutes.
To pull the product easily off the mold, let it cool for 5 minutes after drying in the oven. Turn it upside down and with a spatula palette knife, pull a corner of the veil and remove it.
Air drying the product takes more that 24 hours depending on the thickness of the mold, and the atmospheric temperature and humidity.
Reviews
Customer Reviews
This product has not yet been reviewed.