Milk Chocolate Fondant 24 OZ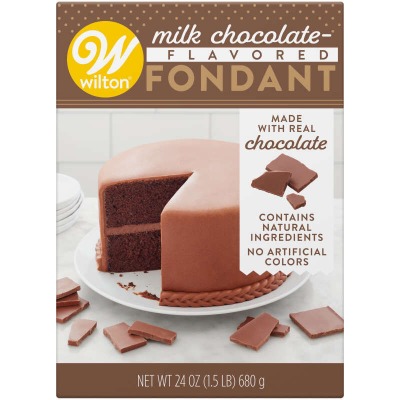 Wilton
Milk Chocolate Fondant 24 OZ
Product Code: 704-0-0146
$18.99
Description
Use Wilton's Milk Chocolate-Flavored Fondant for Cake Decorating to add an amazing flavor to your cakes, cupcakes, and other treats with this fondant. This fondant is made using natural flavors and containing no artifical colors. In addition, one box will cover one 6-inch or 8-inch round cake.

Note:
Since this fondant is made using real ingredients, it may behave differently than the Wilton Decorator Preferred Fondant.

Be careful when rolling and covering cakes, as the fondant may tear if pulled or handled too much.
Reviews
Customer Reviews
This product has not yet been reviewed.