Royal Icing Mix Black 16 OZ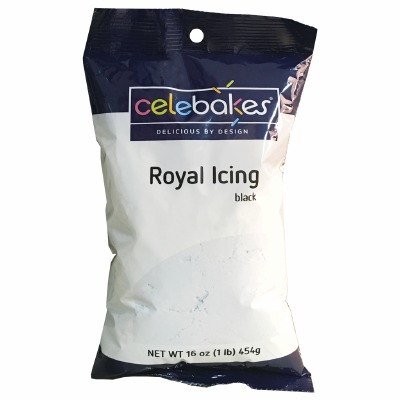 CK Products
Royal Icing Mix Black 16 OZ
Product Code: 7500-77101K
$4.99
Description
Black Royal Icing Mix

Royal Icing: Mix at medium speed, 1 lb. of mix and 7 Tablespoons water, beat until icing stands in peaks. Flavor and color as desired.
Picture or Flow Icing: Add 1 Tablespoon water of each 1/2 cup of Royal Icing prepared as above. Mix by hand. 1#-bag covers approximately 25-30 three inch cookies.
Net Weight: 16 oz. (453.6g)
Shelf Life: 1 year if kept in cool, low humidity environment.
Reviews
Customer Reviews
Average rating:
---
1 of 1 people found this review useful:
Amazing!!
This icing is incredible and a major game changer!! Mixing too much black and/or dark food coloring with royal icing can ruin the taste of the icing completely. However, this is the solution. Pour the mix in a bowl and add water to your desired consistency and that's it. You end up with the darkest black and it tastes fantastic! I love it and highly recommend it to everyone. And to top it off, I ordered 3 bags of it from Cake Art and it was processed and shipped within a couple hours and was delivered 2 days later!! Thanks Cake Art!!!♥️
— Lori Gonzalez