Serenade Border Mold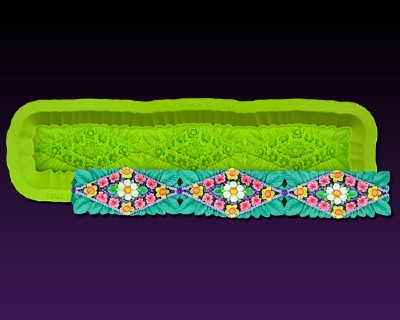 Description
Serenade Border Mold – Gorgeous Diamond Floral Border Cake Decoration

Serenade Border Mold features connecting diamond shapes filled with flowers and bordered with leaves. Crafted to match the Serenade Diamond Floral Mold, this antique-style embellishment demands all the attention. Each carefully carved detail comes out perfect every time, thanks to the flexibility of Marvelous Molds® silicone products. An irresistible addition to the savvy cake decorator's collection, Serenade Border Mold is bound to be featured on your favorite cakes.
Reviews
Customer Reviews
This product has not yet been reviewed.