Wilton Edible Food Color Mist Silver Spray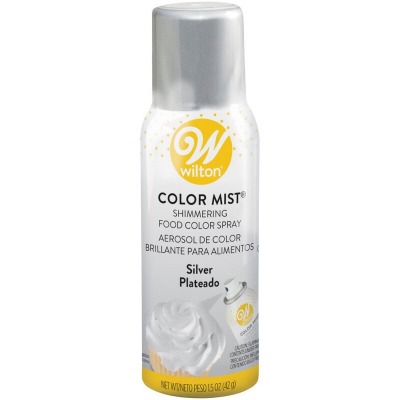 Wilton
Wilton Edible Food Color Mist Silver Spray
Product Code: 710-5521
$6.29
Description
This easy-to-use food color spray gives decorators the versatility and dazzling effects of an airbrush in a convenient can! Spray over cakes, cupcakes, and iced cookies. Creates a rainbow of excitement for so many desserts. Use it to transform a plain iced cake with sensational color, add splashes of holiday color to iced cookies and cupcakes. Great for party desserts, highlighting whipped topping, or ice cream with color. No mess, taste-free formula adds a little color or a lot. Just shake can and spray. No prep work necessary! Certified Kosher 1.5 oz can.
Due to regulations this product can not be shipped via air. Must go Ground UPS or Parcel Select. Not available for international shipping.
Reviews
Customer Reviews
This product has not yet been reviewed.