Cake Art's Online Store Privacy Policy
PRIVACY POLICY AND DATA SECURITY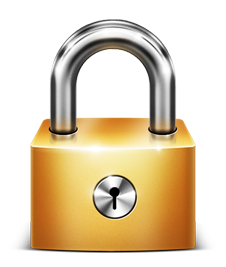 At Cake Art we recognize that your privacy and data security are very important, and we have devoted a great deal of effort to ensure that your personal information is safeguarded. Below are guidelines we use for protecting the information you have entrusted us with during your visit to our Internet site.
Use of your Personal Information

Cake Art does not sell, rent, or share its customer lists to third parties. We may, from time to time, contact you about a particular offering that may be of interest to you. In those cases, your personal information (email address, name, address, telephone number) is not transferred to any third party. On certain products we may provide your shipping information only to a trusted distributor who direct ships merchandise for us, but be assured that we never provide your credit card information to any outside persons or company.
Security of your Personal Information

Cake Art is committed to protecting the security of your personal information. We use a variety of security technologies and procedures to help protect your personal information from unauthorized access, use, or disclosure. We store the personal information you provide to us on computer systems with limited access that is located in controlled facilities. When highly confidential information (such as credit card numbers) is transmitted over the Internet, we protect it through the use of encryption, such as Secure Socket Layer (SSL) protocol.
Cookies and how they are used

To optimize your shopping experience we use a common web browser feature called cookies. Cookies are small files that your web browser places on your computer's hard drive. Some of them expire after a set period of time; others expire as soon as you close your browser. Cookies help us keep track of items you order. So that we may improve your shopping experience we monitor our web site traffic and analyze which pages are popular, which are not, what areas of the country or the world our traffic is coming from, and the like. Your movements within our website are therefore part of this analysis, but at no point does your actual identity become known. Your personal information remains on our secure server, accessible only to our employees for the purpose of fulfilling your order and customer service.