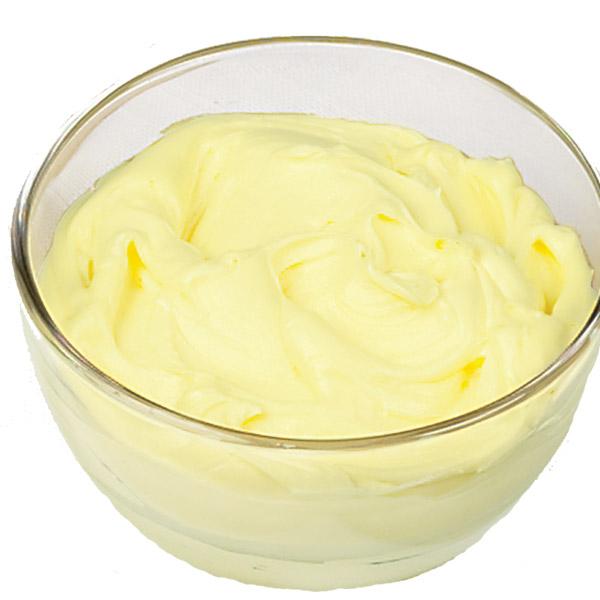 Coloring Buttercream Icing
Here are some tips for repeated success when coloring your icing.
You'll find Decorating Icing Recipes in our Recipes Section.
The food colors available at the grocery stores are not suitable for coloring decorating icing. These 4 basic colors are much diluted and will make your icing very runny if you try to get any deep color with them.
Different Types of Coloring
Decorating colors come in different mediums and are specially formulated for your icing. They are very concentrated and a small amount will color your icing without changing the consistency.
Paste color, gel paste and liquid colors... all of these would be applied to your icing with a clean toothpick. Dip the toothpick in the icing color and swipe it through your icing, immediately throw the toothpick in the trash. Never double dip your toothpick, as this will contaminate your coloring. If you can keep from contaminating your colors and keep them tightly capped between uses, you colors will last for years. If you don't use some of them very often and they start to dry out, stirring in a drop or two of edible glycerine. Available at Cake Art, glycerine will make them soft again. These types of color are available in a huge array of colors. It is rare that we actually have to mix our colors these days, unless you choose to do so. We have a Color Chart on the website.
Cake and Candy Powders can be added by 1/8 teaspoons, or until the desired color is achieved. The advantage of using the powdered colors is that none of them have an aftertaste, but you have to stir longer to make sure the powder is completely dissolved. There are fewer color options available in powder. These powders have no noticeable aftertaste.
A small amount of color usually goes a long way .
When working with a fat based icing like butter cream, the colors will continue to deepen in the icing (but it can't get deeper than the color dot on the packaging). For this reason, always try to color your icing two to three hours before you'll use it, so it has reached its final color when you decorate your cake.
Once you've added your coloring to your icing, the best way to incorporate it is to "paddle" the icing with your spatula. This means stir the icing with a "figure eight" motion. This way you stir the color into the icing without adding air. You also "stir out" air bubbles that might already be in the icing.
You'll want to be sure to make as much of any one color as you will need for an individual project, so you don't find yourself coming up short and having to try to match the shades you're using in the middle of your project.
When working with cake decorating colors, usually a small amount of coloring will give you the shades of color you desire.
There are three colors that require a little more attention.
How do I make Red Icing?

This is one of the questions we get most often. "I keep adding toothpicks of red but the icing just seems to get pinker and pinker!"
When making red icing, add 1 teaspoon of color per cup of icing . This will give you a true color of whichever shade of red you choose.
There are a variety of red shades available. Red-Red, Holiday Red, and Tulip Red, to name a few. These are deep red colors but they do have an aftertaste. This is an aftertaste that children wouldn't notice but adults would detect a remaining taste on their palates after eating.
There is only one shade of red in the paste, gel and liquid mediums that has no aftertaste, and that is No Taste Red. If your design contains a large amount of red icing, such as a fire truck or an apple would use, you would probably want to achieve your red shade using the No Taste Red. You could "true- up" you shade with a small amount of one of the other red shades, or using the Cake and Candy Red Powder. . However, if your design is one where red is an accent color and you will only be using a small amount of red icing, you might choose to go with one of the various true red shades.
How Do I Make Black Icing?
For black icing, you will also need 1 teaspoon of coloring per cup of icing. Most of the black colors available have an aftertaste. If there is no allergy or dislike for chocolate, why not start with chocolate icing and add your black coloring to it? You will still need to add just as much coloring but the chocolate icing will become black a bit faster and the chocolate will mask the aftertaste. Or use the Black Cake and Candy Powder for no after taste.
 One More Thing…
You do have the option of purchasing ready-made black and red decorating icing icings at Cake Art that has no aftertaste. Sometimes I don't feel like taking the time to make it or I just need a small amount so I'll pick some up for a cake project. So easy! We have decorating icing available in other colors also.
How Do I Make Brown Icing?
Brown has no aftertaste, but will also require one teaspoon per cup of icing to achieve a strong color.
If chocolate is not an allergy issue or disliked, why not use chocolate icing? You can adjust the color by the amount of chocolate used. When using cocoa in your chocolate icing, for a truly deep brown color, try using a bit of the European processed chocolate(imported or Hershey's Special Dark), which has a deeper color and richer flavor.
You do want to use the traditional American cocoa such as Hershey's or Nestlé's) as your primary cocoa, as this brings the warm brown shades to your icing.
Once you have all your icings colored and ready for your cake design, the real fun begins!