Silver Cloud VanBeanPaste 24OZ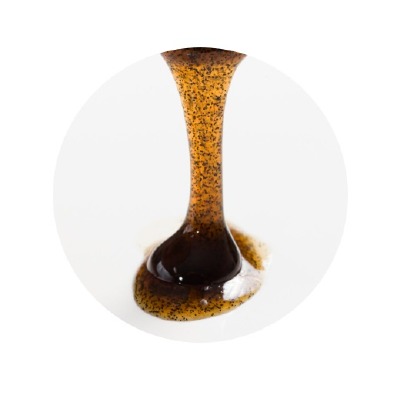 Silver Cloud
Silver Cloud VanBeanPaste 24OZ
Product Code: 004-606
$75.99
Description
Silver Cloud's natural Vanilla Bean Paste is a fast and easy way to add vanilla bean flavor, with the appearance of seeds, to your cooking and baking. Many professional chefs prefer to use vanilla bean paste, since it eliminates the time consuming process of splitting and scraping the seeds from the beans. One teaspoon of paste has the equivalent flavor to a whole vanilla bean.

Our rich, concentrated vanilla bean paste can be used in lieu of pure vanilla extract in puddings, cakes, cookies, ice cream or anywhere the flavor and appearance of vanilla beans is desired.

Using vanilla bean paste is also cost effective. One 4 fluid ounce jar contains approximately 8 tablespoons of paste, which is equivalent to 24 whole vanilla beans at much less cost.

Silver Cloud's Vanilla Bean Paste contains Sugar, Water, Pure Vanilla Extract 3-Fold, Vanilla Bean Seeds and Gum Tragacanth (a natural thickener used to keep the vanilla seeds in suspension). Since we use a three fold pure vanilla extract in our paste, it is stronger and has a richer flavor than other vanilla bean pastes on the market. It is also gluten-free. Try our paste just once and you will never purchase any other brand.
Reviews
Customer Reviews
This product has not yet been reviewed.