Wilton Yellow Fondant 24 OZ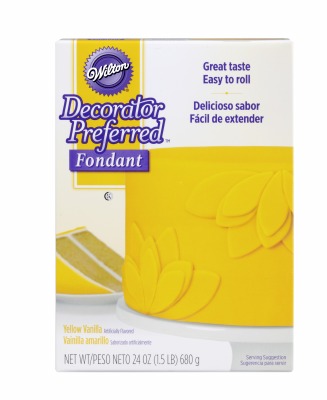 Wilton
Wilton Yellow Fondant 24 OZ
Product Code: 710-2308
$13.49
Description
You'll love the flavor of this fondant as much as you love working and decorating with it.
Wilton's new Yellow Decorator Preferred Fondant offers a melt-in-your-mouth taste with unmatched pliability making it easy to use.
A nice yellow color is perfect for dramatic cake designs, Halloween cakes, graduation cakes, decorating details and so much more
Package contains 24 oz. (1.5 lbs, 680 g) of fondant.
Made in a facility that also processes tree nuts, egg, milk and soy products. Made in the United Kingdom. This item is also Kosher.
Reviews
Customer Reviews
This product has not yet been reviewed.