14 Piece Tool Set and Caddy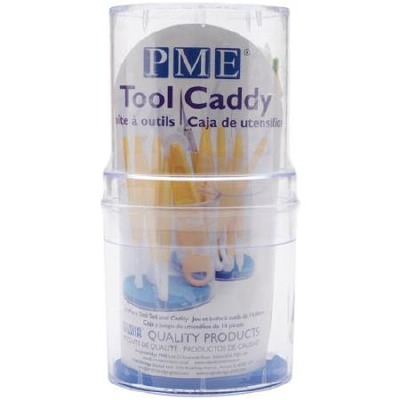 PME
14 Piece Tool Set and Caddy
Product Code: TC606
$42.99
Description
14-piece modeling tool set, double-sided for a total of 27 unique shaped tools.

Serrated & Taped Cones
Blade & Shell Tool
Bone (large & small)
Bulbous Cone & Flat Round
Ball (medium & mini)
Scallop & Comb Tool
Tapered Cones (small 5 & 6 pointed star)
Flower & Leaf Shaper
Cutting Wheels (large & small)
Quilting Tool
Design Wheeler
Scriber Needle
Scriber Needle Thick
Sugarcraft Knife with two blades.
Clear Plastic Storage Caddy with foam base inserts.

Tool length 6 1/2"
Made of plastic
PME UK, producers of fine cake decorating tools.
Reviews
Customer Reviews
This product has not yet been reviewed.