Tassel 3 Silicone Mold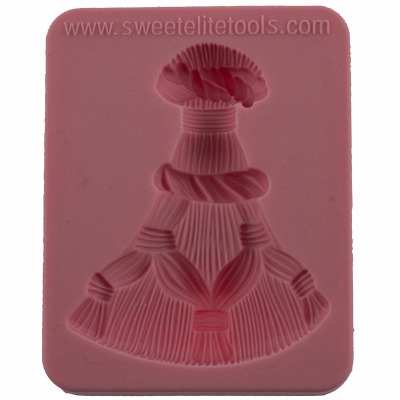 Description
Finished piece is: 3 1/8"" x 2 5/8"" (81mm x 66mm).
Silicone is made of food-grade, flexible silicone for easy release.
Use with rolled fondant, gum paste, isomalt, chocolate, and more.
Molds can also be used with wax, polymer clay, plaster, and more. If using the molds with non-food material, the mold should not be used for food.
Complete instructions are included with the mold.
Hand wash in hot, soapy water. Dry thoroughly.
Reviews
Customer Reviews
This product has not yet been reviewed.