Teardrop Element Cutter Set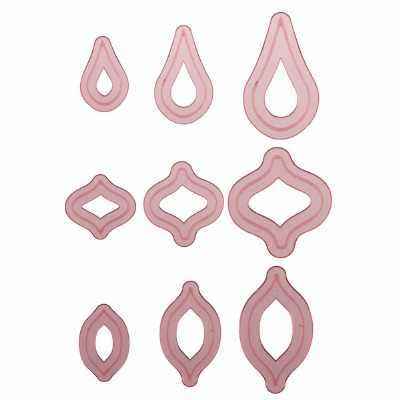 Description
This set includes nine cutters.
There are three sizes of each design (each shape design may vary slightly so the shapes can be layered if desired).
The cutters range in size from ?? to 1?? (15mm to 36mm).
Cutters are made of food-grade plastic.
Instructions are included with the cutters.
Use the cutters to create accents in gum paste, rolled fondant, or modeling chocolate.
Hand wash in hot, soapy water. Dry thoroughly.
Reviews
Customer Reviews
This product has not yet been reviewed.