We Can Bearly Wait 3Tier Stand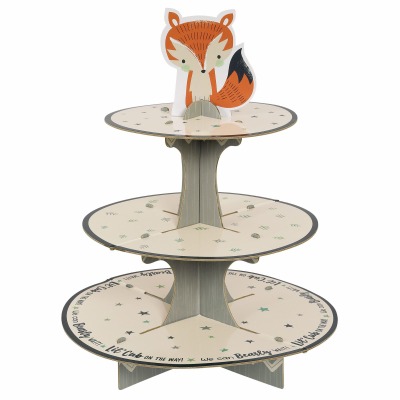 Amscan
We Can Bearly Wait 3Tier Stand
Product Code: 142164
$9.99
Description
About this item
Package includes: 1 cupcake stand
This 15 by 12-inch, 3-tier treat stand is printed with an outdoors design and with a cartoon fox on top, and features phrases like "we can bear-ly wait" and "lil' cub on the way" in fancy blue script at the bottom.
This cupcake stand is perfect for baby showers!
This cupcake and treats stand is made from high quality and extra-sturdy printed cardboard.
Reviews
Customer Reviews
This product has not yet been reviewed.